leaving time!
Throughout her blockbuster career, #1 New York Times bestselling author Jodi Picoult has seamlessly blended nuanced characters, riveting plots, and rich prose, brilliantly creating stories that "not only provoke the mind but touch the flawed souls in all of us" (The Boston Globe). Now, in her highly anticipated new novel, she's delivered her most affecting work yet —a book unlike anything she's written before.
#1 LEAVING TIME debuts as #1 NYT bestseller!
Jodi's new novel, Leaving Time, was released in the US, Canada, and Australia October 14, 2014; it will be released in the UK on 4th November. 13-year-old Jenna Metcalf is searching for her mother, Alice, an elephant researcher, who disappeared 10 years earlier after a tragic accident at their sanctuary for former circus/zoo elephants. Leaving Time explores the mother-daughter relationship and the idea that those we can't forget are never truly gone. …more
Picoult's novel explores grief, memory, and motherhood through the unlikely lens of elephant behavior… The pachyderms are as complex as the humans, making the journey memorable and poignant.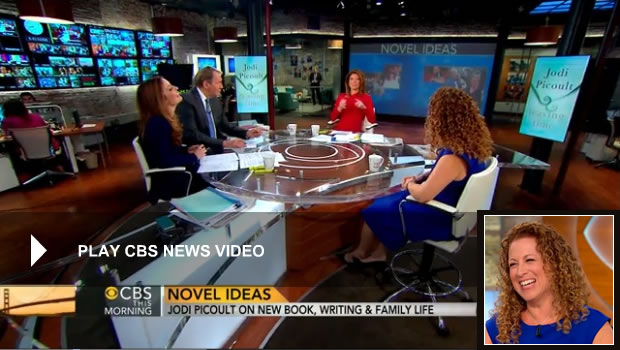 LEAVING TIME may be [Picoult's] finest work yet and is sure to produce much discussion after reading it.