A Spark of Light
A powerful and provocative new novel about ordinary lives that intersect during a heart-stopping crisis.
The warm fall day starts like any other at the Center—a women's reproductive health services clinic —its staff offering care to anyone who passes through its doors. Then, in late morning, a desperate and distraught gunman bursts in and opens fire, taking all inside hostage.
After rushing to the scene, Hugh McElroy, a police hostage negotiator, sets up a perimeter and begins making a plan to communicate with the gunman. As his phone vibrates with incoming text messages he glances at it and, to his horror, finds out that his fifteen-year-old daughter, Wren, is inside the clinic. Read on »
Critical acclaim…
"A Spark Of Light is a book written with warmth and urgency. Picoult sees humans at their best, while understanding them at their most fragile. The story is told in real time, but backwards, a startlingly effective framing device as its texture and tone take on a greater weight than the events it is comprised of...In a lesser writer's hands, A Spark Of Light could simply be a pacy page turner, but Picoult's timing is a Brechtian masterstroke. We know what's going to happen, and instead of breathlessly leading us to an ending, Picoult forces us to focus on the flesh and feelings of everyone who populates the world she has drawn. She makes the political personal, and I believe her novel has the power to alter the landscape at a time when women's reproductive rights are constantly under threat. ...There's a lyricism to Picoult's language, and she sketches her characters vividly and immediately, using the stories they tell as a way of illuminating their creativity and sensitivity. A Spark Of Light is about love and pain, but Picoult never tells you how to feel. She simply explores and promotes the link between intelligence and empathy – and when both qualities are in desperately short supply, I think she's a writer the world needs to be reading right now."
#ASparkOfLight debuts as the #1 NYT bestseller!
Join the conversation about A Spark of Light
Between the Lines Musical
Have you ever wanted to escape into a book?
What if it became real?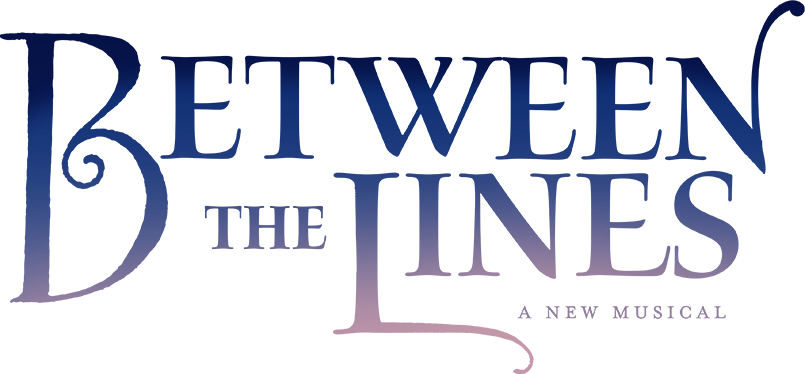 Between the Lines Musical is coming to Second Stage Theater this Spring!
Tickets are now on sale…
About the Show:
Based on the novel by New York Times bestselling author Jodi Picoult and her daughter Samantha Van Leer, BETWEEN THE LINES is an empowering and enchanting new musical for anyone who has ever sought to find their place in the world. An outsiderin a new town and a new school, Delilah seeks comfort in the pages of her favorite book, where she feels heard and understood. But as the lines between fantasy and reality begin to blur in both extraordinary and astonishing ways, Delilah has to confront whether she has the power to rewrite her story.
Can't wait to see you at Second Stage this spring!